EARN
LISK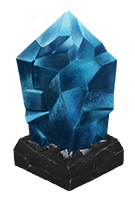 INTRO
Welcome to EarnLisk.com portal!
We will help you earn more Lisk just by voting for the delegates with biggest sharing rewards.
FAQ:
• I can earn lisk by voting, why?
Lisk has delegate proof of stake system which means you can earn Lisk just by voting for delegates who share forged rewards with their voters.


• How many delegates are forging (mining) Lisk?
Currently only 101 delegates are forging Lisk, this number could increase in the future if Lisk team decides to expand number of delegates.


• How will you guys help me earn more Lisk?
We keep track of all of delegates and their proposals so that we can provide you with a list of 130 delegates with biggest reward sharing percentages. This way we can push out of 101 delegates the ones who are sharing 0% and get into 101 delegates who will share more percentage of forged Lisk to get more free Lisk in the future!




HOW TO EARN FREE LISK?
To be able to earn Lisk just by voting you will need to have your Lisk coins at official wallet at
Lisk web wallet
or at
Lisk Nano wallet
. This means you will not be able to vote if your Lisk is stored at exchanges for example.
Once you have the official wallet and some money on it you will have 101 votes available.
Remember, the size of your reward depends on the number of Lisk that you have on your account.
FAQ:
• For how many delegates can I vote?
You can give maximum number of 101 votes from 1 wallet.


• For how many delegates can I vote at once?
You can vote for 33 delegates in every batch. This means you'll need to vote 4 times to use all your 101 votes.


• Is voting free?
No, it costs you 1 Lisk for every voting batch. It means you will need to invest 4 Lisk to use all your 101 votes, but don't worry! You'll get those back in no time!


• Is there a minimum amount of Lisk weight required for voting?
Well no, but if you want return of investment (4 Lisk for 4 voting batches) inside 1 month period you need at least 200 Lisks to vote with.




LISK DELEGATES WITH BIGGEST POOL SHARING REWARDS
Ok now you have your Lisk stored on official Lisk wallet, it's time to vote for delegates who offer biggest percentages of reward sharing.
List last updated 29th November 2017:
- Bitbanksy is out, gdtpool is in!


1st BATCH:
gdtpool
100%
liskpool.top
90%
liskpool_com_01
85%
robinhood
80%
shinekami
80%
communitypool
80%
thepool
75%
devasive
60%
vipertkd
50%
vrlc92
50%
samuray
50%
vi1son
45%
kushed.delegate
45%
hagie
45%
phoenix1969
45%
philhellmuth
35%
sgdias
35%
alepop
30%
forrest
30%
vekexasia
30%
slasheks
30%
5an1ty
30%
joo5ty
30%
ondin
30%
bioly
30%
nerigal
30%
liskit
25%
joel
25%
ntelo
25%
carbonara
25%
luiz
25%
liskjp
25%
iii.element.iii
25%
2nd BATCH:
acheng
25%
rooney
25%
crodam
25%
badman0316
25%
spacetrucker
25%
phinx
25%
leo
25%
will
25%
panzer
25%
someonesomeone
25%
xujian
25%
grajsondelegate
25%
eastwind_ja
25%
luxiang7890
25%
mrgr
25%
hua
25%
luukas
25%
carolina
25%
honeybee
25%
adrianhunter
25%
augurproject
25%
liskroad
25%
seven
25%
chamberlain
25%
mac
25%
dakini
25%
forger_of_lisk
25%
savetheworld
25%
goodtimes
25%
lwyrup
25%
zy1349
25%
veriform
25%
hong
25%
3rd BATCH:
index
25%
crolisk
25%
cai
25%
blackswan
25%
yuandian
25%
bigfisher
25%
jiandan
25%
bigtom
25%
bilibili
25%
khitan
25%
jixie
25%
menfei
25%
threelittlepig
25%
loveforever
25%
kc
25%
china
25%
elonhan
25%
kaystar
25%
catstar
25%
stellardynamic
25%
tembo
20%
dakk
20%
corsaro
15%
redsn0w
15%
splatters
15%
mrv
10%
hmachado
5%
4miners.net
5%
eclipsun
5%
liskgate
5%
punkrock
5%
gr33ndrag0n
5%
goldeneye
5%
To use voting buttons you need to have Lisk Nano wallet installed.
By voting for all delegates in out suggested lists you will vote for all GDTpool members and therefor become their Gold member which means you will be getting a nice reward.
Inside our list you will also find 55 members of large LiskElite group. All of their
members
are offering 25% sharing pool. To claim their reward you will also need to register at their
official website.
To get paid by LiskElite you need to vote for all their members.
REWARDS CALCULATOR:

| | |
| --- | --- |
| Lisk amount: | |
| Monthly earnings: | |
FAQ:
• Do I get payments monthly?
Some delegates will pay you daily, some weekly, some every second week.


• Is there a minimum payout required?
This also depends on each delegate, but usually it's 1 Lisk. Don't forget transaction fee is still 0.1 Lisk so it's not really cost effective to send lets say 0.2 Lisk.




LET US TELL YOU WHEN SOMETHING CHANGES
Delegates often change rules of their rewards sharing strategy. As we're tracking them daily on official chat/forum/Reddit we will know about the change the same day. Subscribe bellow to receive those changes and to always have 100% optimized voting list to make sure you're making 100% of Lisk.
FAQ:
• Do you guarantee you will use my contact only for Lisk topic?
Yes we do, if not unsubscribe button is easy to use.



CONTACT US:
If you think you deserve to be on this list, please contact us about your reward sharing pool and your delegate name at
[email protected]
. You can contact us with any question concerning Lisk topic ofcourse.

DONATIONS:
If you find this website handy and would like to reward us for making it, you can send some Lisk to
15826269764309345166L
List of donators:
liberspirita - 50 Lisk
stellardynamic - 50 Lisk
nimbus - 35 Lisk
goodtimes - 30 Lisk
splatters - 25.66 Lisk
forger_of_lisk - 20 Lisk
15642479966313661007L - 20 Lisk
4531659498740756818L - 2.5 Lisk
9016899337893978672L - 1 Lisk
13408964268086053349L - 1 Lisk
228314333497458896L - 1 Lisk
ninjabenja - 1 Lisk
5647190572650232477L - 1 Lisk
11377171485087699679L - 0.33 Lisk